Toolbox
When it comes to district heating and excess heat there is a lot of knowledge, regulations and experiences that needs to be considered.
Introduction
This ToolBox is a product of concrete experiences from the HEATflex project. The results from each workpackage and deliverable will serve as input for the online ToolBox. Moreover, the ToolBox contains research papers, examples, and other documents and information identified as being relevant for our target groups.
Roadmap
This page is under construction
The roadmap will bring DH grid operators, planner and CHPs the innovative possibility to check the technical and economic feasibility by using simple input data. The output will be to assess feasibility, show possible technical solutions for implementation and planning, economic evaluation, as well as bus.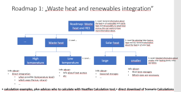 Guideline 1: Integration of waste heat and renewables
Guideline 2: Lowering grid temperatures
Guideline 3: Increase of grid efficiency and flexibility
Technical aspects
This page is under construction
This work package aims at providing the technical concept and design of the project systems, whereas following subaims
should be achieved:
The end-user requirements are defined
The technical framework conditions are identified
A conceptual design is provided that addresses the whole System (= Milestone M2.1)
Regulative/legal aspects (incl. safety aspects)

This page is under construction
           

Select Country
Financial aspects

Thsi page is under construction 
            Select Country
Calculation models/tools
This page is under construction 
HEATflex (short description)
EnergyPRO? (short description)
Super Supermarkets (short description)
Low Temp (EU project) (short description)
                                     

Select Tool 
Business cases
This page is under construction
This work package aims at providing good economic and legal information specific for the realisation feasibility at the
proposed markets. In the following the sub/task-objectives:
A comprehensive know-how about market related issues is available (= Milestone M3.1)
The legal feasibility is defined
Different business cases are developed
• Different business cases are validated (= Milestone M3.2)
                                       

Select Business case 
Other public materials
This page is under construction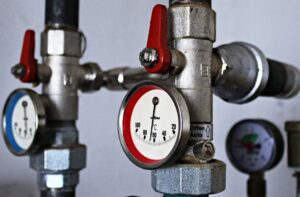 The HEATflex project will participate in following events:
Erfa-møde om varmepumper i Fjernvarmens hus, Kolding den 02.09.2020. Læs mere: Program – Erfa-møde om varmepumper – 02-09-2020 (003)
International Conference on Smart Energy Systems, Aalborg on 6-7 October 2020. Learn more: